MORE HORSES THAN PICTURED ON THIS PAGE ARE



FOR SALE

.

HORSES AND SOME PONIES:
ASB=American Saddlebred

BOTH NON-ASB AND ASB
BOTH NON-REGISTERED AND REGISTERED

TRAIL RIDING HORSES AND

SHOW HORSES IN VARIETY OF DIVISIONS:

HUNTER, WESTERN, AND MANY ASB DIVISIONS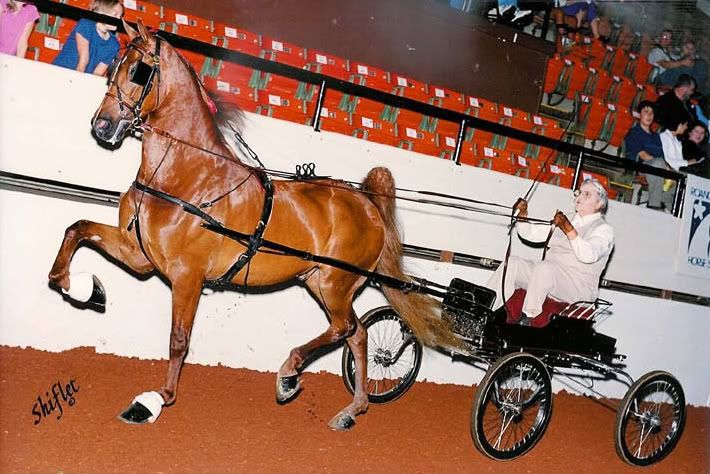 Cause and Effect
Irish Sundance x But Seriously
Photo by Doug Shiflet
Pictured above in his first show as a 3 year old, "Marty" displayed alot of natural talent, personality, and manners.   His second show he was presented by a lady amateur in Pleasure Driving and did well.  He was then turned out for several years due to our overfilled schedule.  Brought back up recently, Marty was shown under saddle by a lady amateur in a schooling show, wearing a full bridle, after only being worked for less than a month.  Marty did great and the rider is looking forward to their next show together.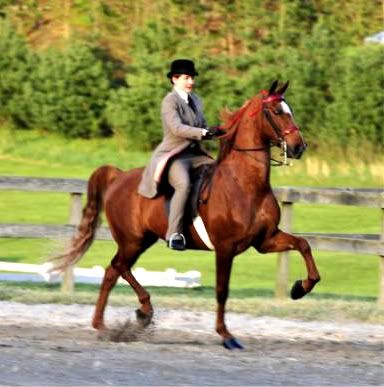 Marty has the presence and talent to be a Louisville show horse but at this time I do not have any riders gearing themselves to show at that level.  His bendability makes him a great equitation prospect.  This is the reason I am sadly offering him for sale.  I don't want to see this great horse's talent and personality wasted.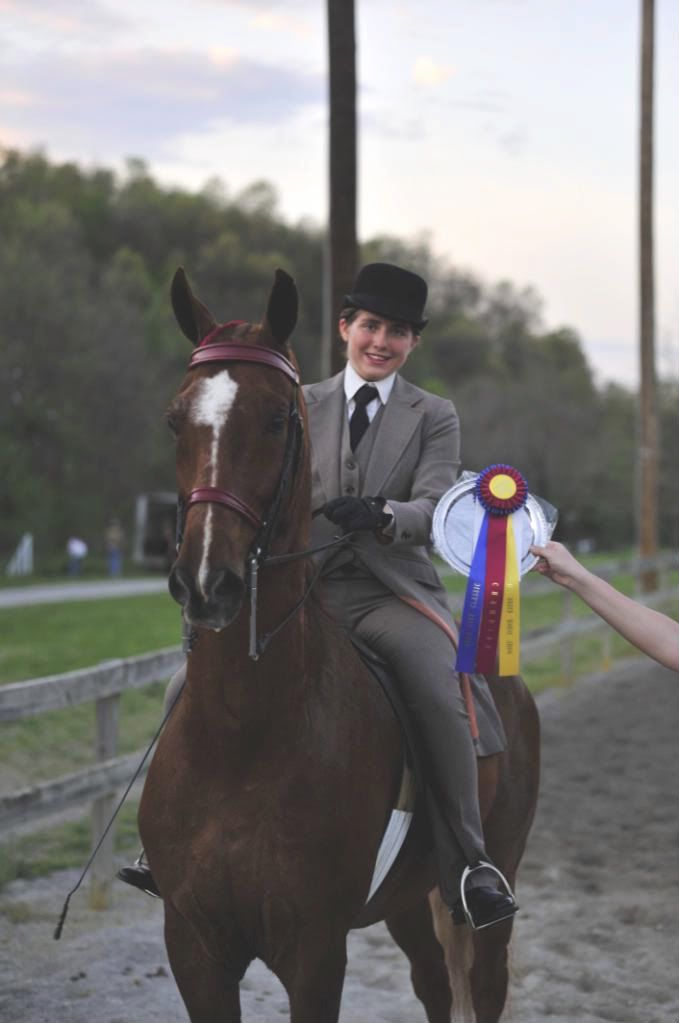 Marty with an inexperience show rider is developing a successful show record under saddle in ASB Three-gaited Park or Adult Show Pleasure divisions. You could be in the next picture receiving your Championship Ribbon and Trophy.





DON'T MISS THIS JEWEL!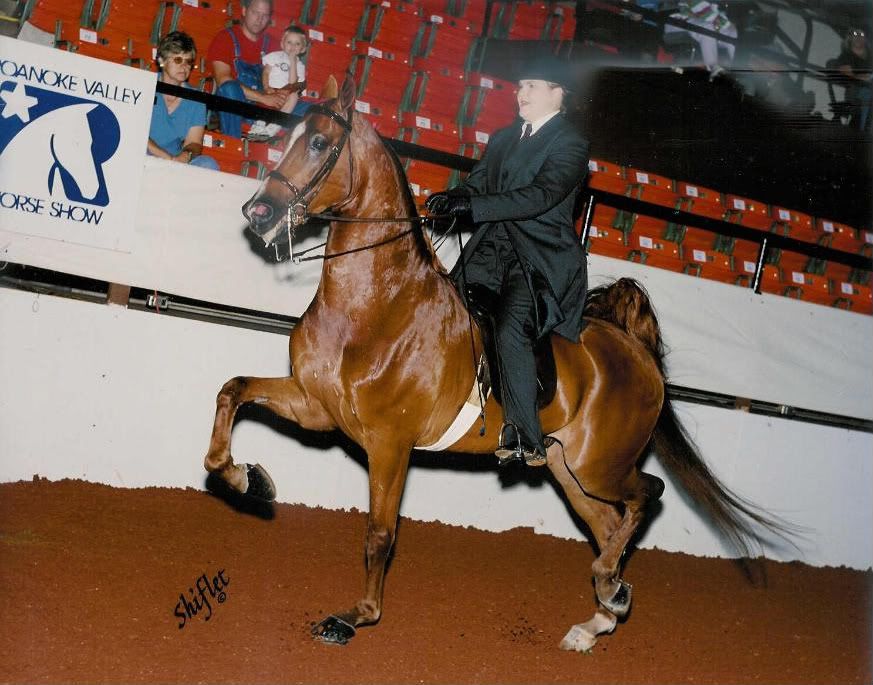 WATCH THAT SUNDANCE
IRISH SUNDANCE x SUNDANCE'S GRAND SULTANESS
Pictured above with ten months of serious training and a rider out of the saddle for two years.
Shown lightly due to his owner's circumstances, "Genius" is a fresh face for the show ring.  This handsome, "go forward", gelding is fully 5-gaited but also refined enough for the 3-gaited or park divisions as well as many of the driving divisions.  He has the manners for a Ladies, Gentleman, or Juvenile rider or driver but could hold his own in the open division in most circuits.  He's a very smooth ride even with his powerful hocks and natural high action. Genius's great ground manners make him a favorite to work around. Looks great in harness also!  He is a very versatile horse for your rider and/or driver.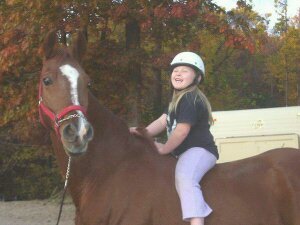 For more information email
info@sundancemanor.com
or call 540-947-2079 and speak with Martha.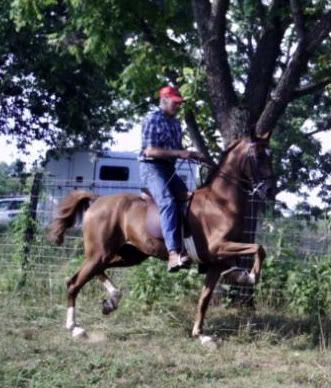 HIGHFALUTIN SUNDANCE

Irish Sundance  X  Sundance's Grand Sultaness


Highfalutin Sundance is a very versatile gelding. Shown lightly in the 3-gaited Park Division for experience. He is driving at home & looks great in harness. Flute will flat walk but is a show horse all the way. Flute has the refinement & beauty to set off an equitation rider in addition to the talent to hold his own in the performance divisions. Versatile enough to go 3-gaited or Fine Harness now. He also shows talent enough that he could be trained for 5-gaited and manners enough for pleasure. Flute has the looks & brains to have loads of fun for years to come.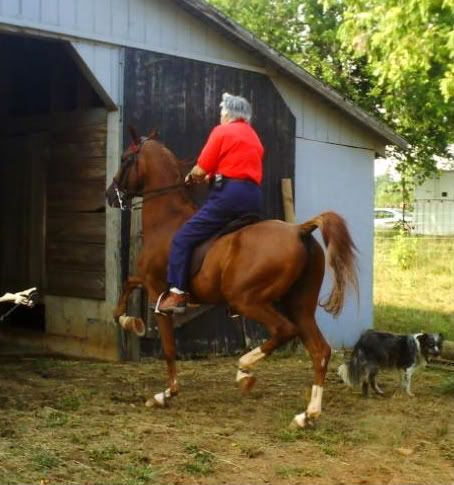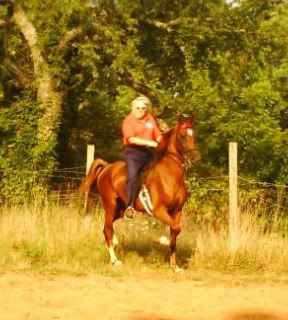 This go forward horse keeps getting better!


SOLD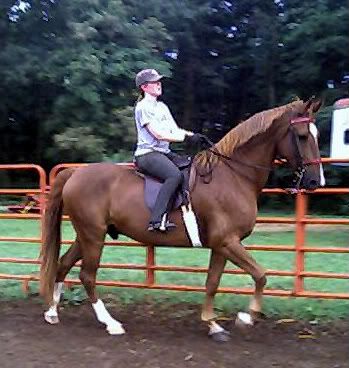 SOLD
SECRET SUNDANCE


PUTTIN' ON THE RITZ X SUNDANCE CHIEF
 I want to thank Martha & LaClaire for finding me a great new home and new friend, Buddy. Lisa is so nice to me & I like my new trainer Joe Cole of Cole Stables. Lisa is riding me on trails now but I think they might show me.

Good Luck to Lisa & Guy in whatever direction they decide to pursue in the future.